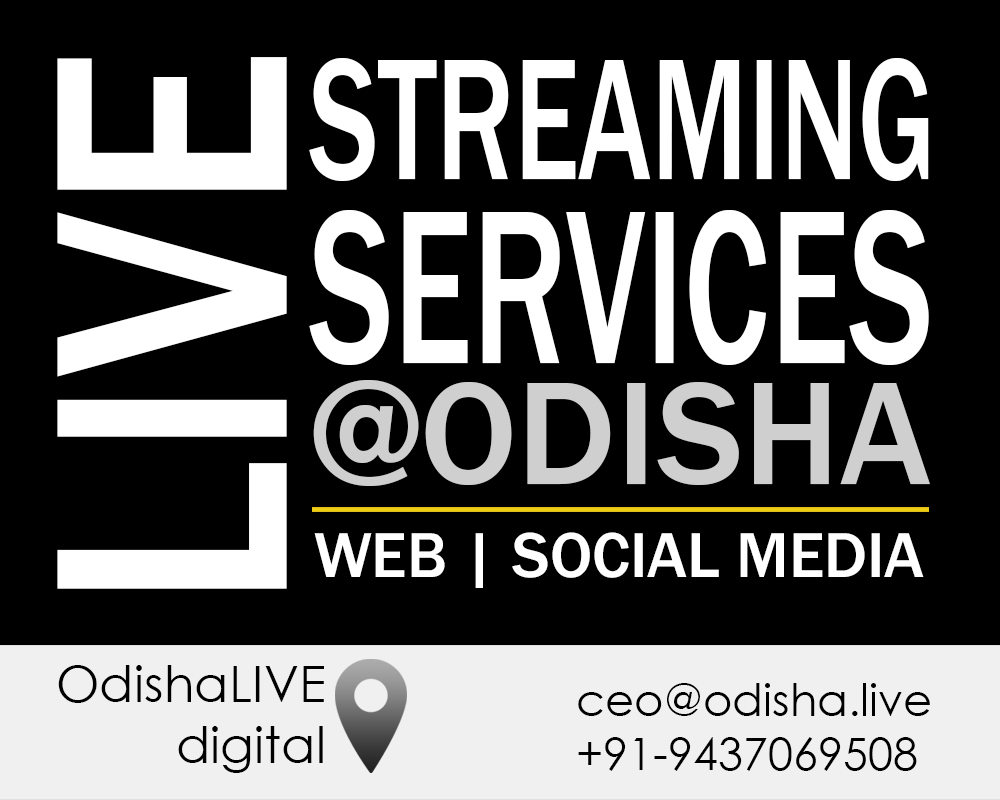 Live Streaming in Full HD
Multi-Platform Streaming
Re-Streaming on Multiple Social Pages
Video Production (Single and Multi-Camera Production)
Live of Mega Events, Conclaves, Seminars and Launching Prog.
For any query contact: +91 9437069508, sales@oldigital.in, ceo@odisha.live
'OL Digital', the media, communication and digital services wing of the leading digital platform 'OdishaLIVE', offers Live Streaming service at Smart City Bhubaneswar and other parts of Odisha.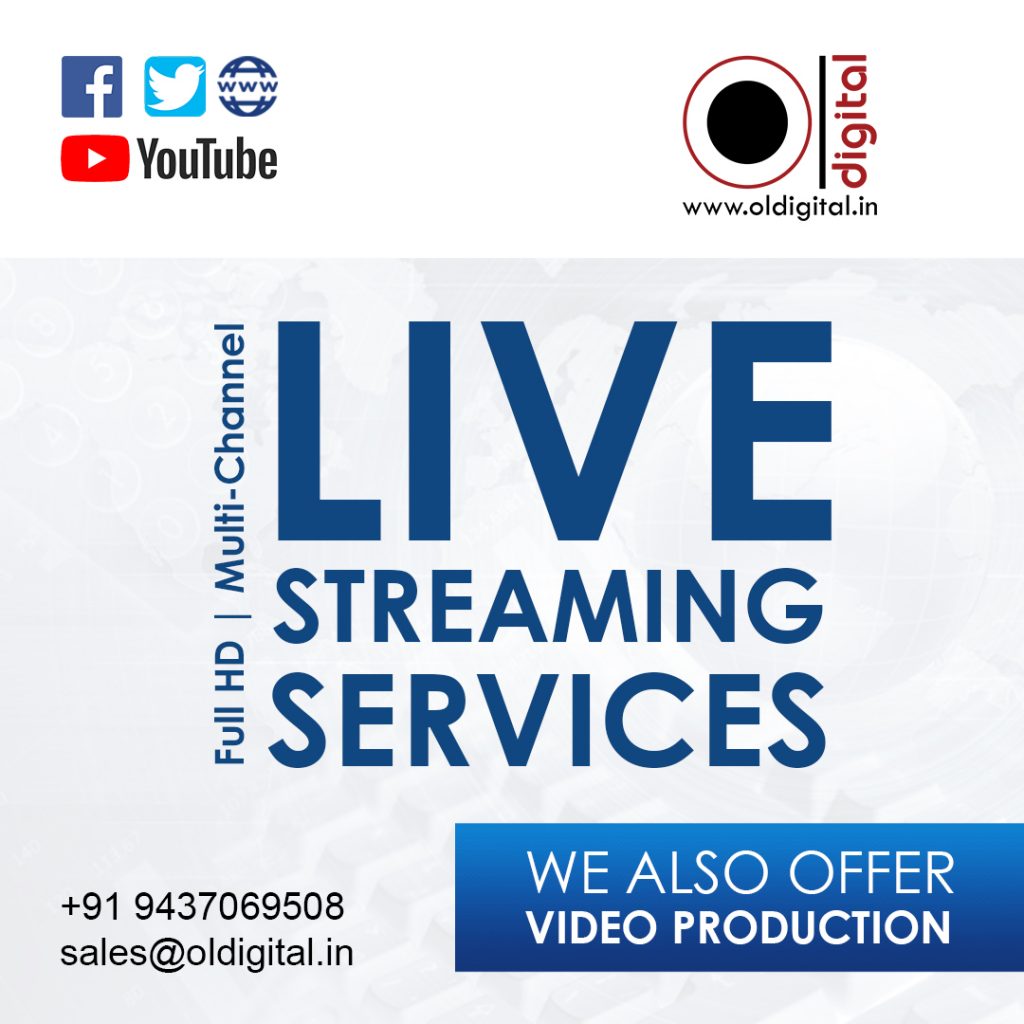 Not so long ago, Live Streaming was considered a costly and technical affair. Not so anymore as OL Digital brings Live Streaming service to Bhubaneswar. The media agency provides high quality and cost-effective webcasting service for various events and occasions.
The company also offers end-to-end media solutions including multi-camera on-line and off-line video productions on various events.
OL Digital provides cross platform Live Streaming service. So, you can push your events Live simultaneously on popular social channels like Facebook, YouTube and Twitter and reach out to your stakeholders globally.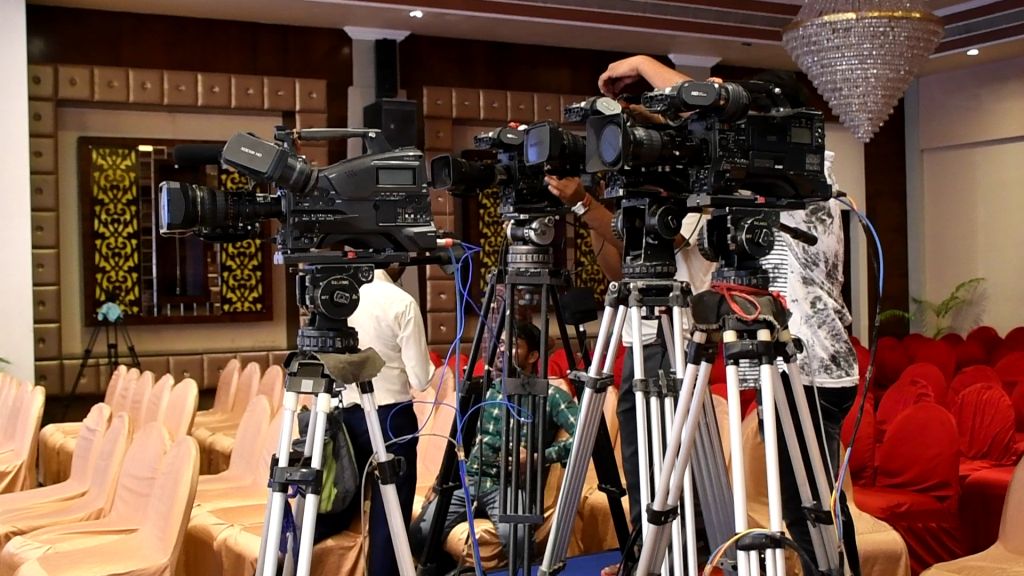 The agency delivers quality Live Streaming by installing dedicated leased lines at the venue. Sometimes, the client organizations provide higher bandwidth with available leased line or any good quality broadband. Otherwise, OL Digital also provides Live Streaming service from various outdoor locations, and in short notice, by engaging modern mobile devices.
Some of the major events which were handled by Team OL Digital:
Rath Yatra of Lord Jagannath – from Puri (over 50 hours Live in 5 events, every year) since last couple of years
Mettle Meet – a Mega Quizzing event by OrissaPOST – for last 3 years
Make in Odisha 2018 – the biennial flagship Investment Event by Govt. of Odisha
Odisha Travel Bazaar (OTB) – annual flagship event of Odisha Tourism – for last 2 years
Odisha Tourism Conclave – by Hotel and Restaurant Association of Odisha (HRAO) – for last 3 years
CII Enterprise Odisha 2019
Live Streaming is a contemporary media solution to connect your live activities with the large number of audiences, globally, through web, social and mobile platforms.
'OdishaLIVE', the parent organization of OL Digital, is a leading digital media platform of Odisha having a strong following in its web and social pages. The news portal (Odia language) of OdishaLIVE is empanelled with Information and Public Relations Dept., Govt. of Odisha.
The news media also Live Streams various mega events and public interest content on its social channels like YouTube and Facebook.
OdishaLIVE news media is a partner of popular mobile platform Dailyhunt, in the Odia language market, which delivers news and features in both Text and Video format.
Considering the large reach and engagement of OdishaLIVE on social media, clients can approach us to carry their events Live on our pages. Based on the content and nature of the event, OdishaLIVE editorial team decides if it can honour the invitation of the client and join as exclusive 'Digital Media Partner' of the event. If you want to explore this aspect during your mega events, do talk to Team OL Digital too.
As a leading and integrated media, communication and digital service agency OL Digital offers different services to its clients and partners. Our core services include, Video Production, Content Development and Localization, Creative Designing and Printing, Live Streaming and Media PR etc.
The agency is empanelled with various Govt. depts., UN Agencies and Corporates to conduct multiple creative and media services covering Print, Audio Visual and Digital.
"OL Digital is a pioneering media agency of Odisha providing Live Streaming service in Full HD video quality and on multiple social platforms. Being driven by the crew having long experience in broadcast media and television news production, OL Digital stands out in this competitive marketplace", says Mr. Nilambar Rath, Managing Director and CEO of the Company.
The Company (Academy For Media Learning Private Limited) which runs two wings, namely 'OdishaLIVE' (the News Media wing) and 'OL Digital' (the Media Service wing) is in operations since 2012.
The Co-Founder Nilambar Rath, a senior journalist and communication specialist brings over two and a half decade of experience in print, television and digital media and served in leadership positions at various national and regional level media houses.